What is Textiles?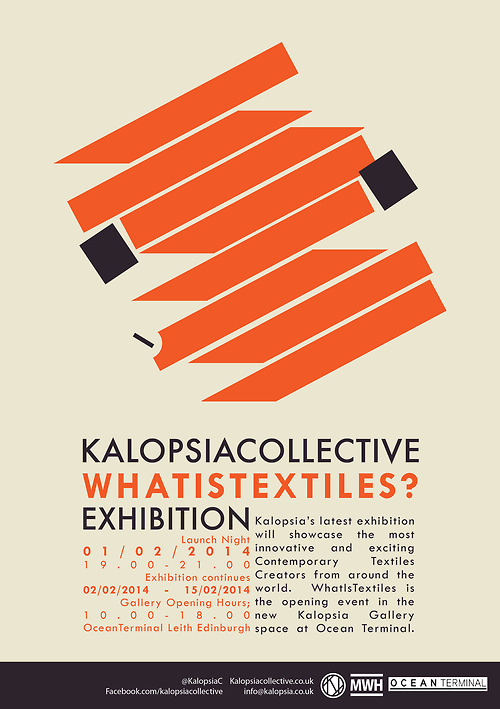 What Is Textiles? examines definitions of contemporary textiles from over 40 local and international artists, through an innovative and often unconventional approach. Using mediums such as system design, video installations, traditional weaving, performance art and photography, Kalopsia showcases it's ethos of exploring the boundaries of textiles, both conceptually and as a craft.
Kalopsia Gallery, Leith, Edinburgh, Scotland.
What is Textiles? Kalopsia Collective
What is Textiles? will run from the 1 – 15th February in its Ocean Terminal location, Leith Edinburgh, Scotland. Open everyday 10am – 6pm with free admission.