Everyday Matter – The Value of Textile Art
Everyday Matter – The Value of Textile Art
Textilmuseet i Borås, 16 september 2017 – 28 januari 2018
NTA Gallery 1 februari 2018 – 30 april 2020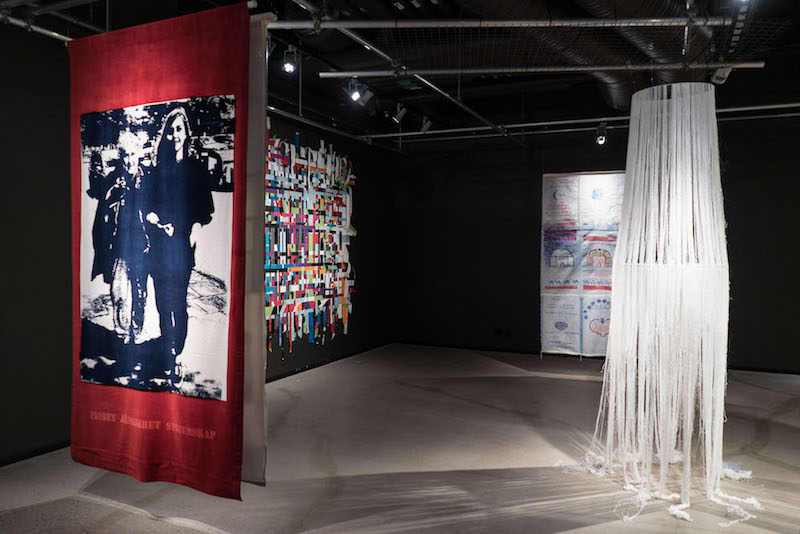 In collaboration with the Textile Museum of Sweden, Nordic Textile Art present Everyday Matter, a notable exhibition of works in large formats.
"The slow processes of textile art with everyday materials as starting point. Its methods eliminate time and communicate through their materiality. Threads we all recognize but take years to master. While we look back in history, we work towards yet undiscovered possibilities."
Everyday Matter – Critical processing of daily life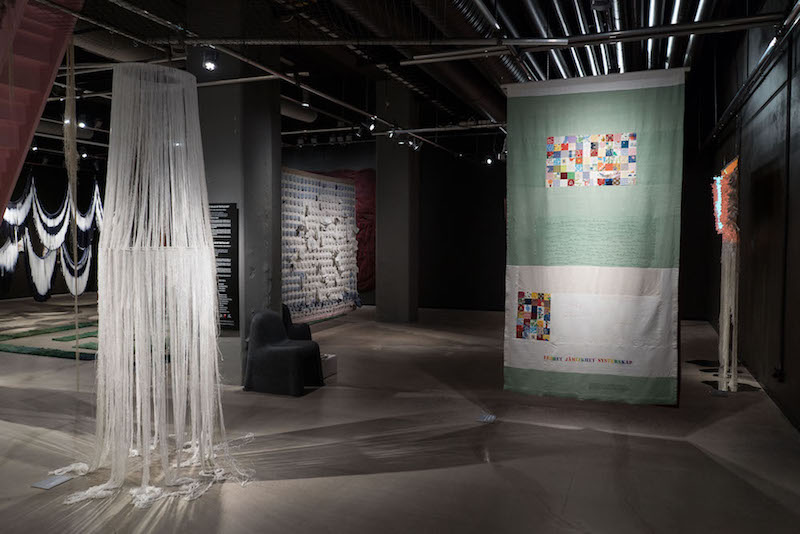 In the expression, Everyday Matter there is the significance of ordinary materials, but also that every day has a meaning. In the exhibition, we can see how every artist relates to the theme in different ways. The exhibition also shows the rich world of textile art – The Value of Textile Art.
NTA Nordic Textile Art – The Nordic cooperation and the Nordic textile art is the basis of Nordic Textile Art which is an association and a network that was created in 2006. NTA wants to create a forum and meeting places for textile art. Our goal is to convey and bring forward the Nordic textile art.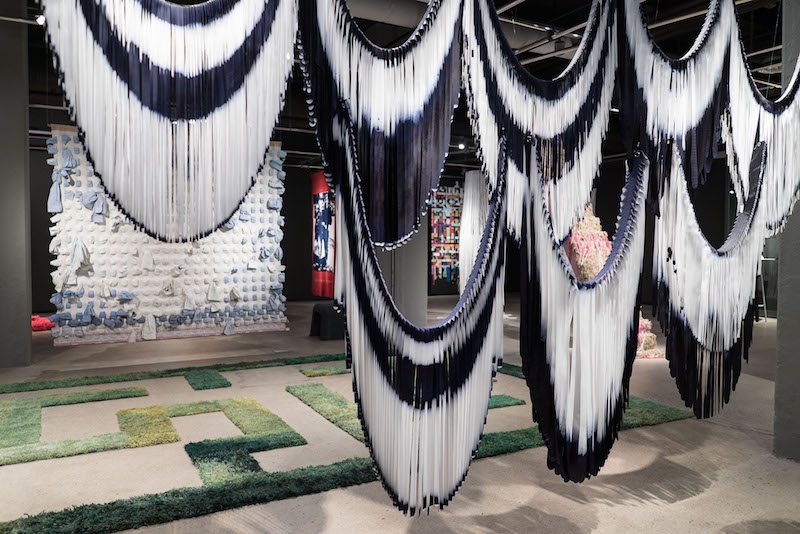 The exhibition is curated by Vibeke Lindhardt, Gina Hedegaard Nielsen, Linnea Blomgren from NTA and Malena Karlsson from the Textile Museum. The idea behind the composition of the exhibitors was to invite ten specifically chosen artists, two from each country, Denmark, Finland, Iceland, Norway and Sweden, and also to feature artists that since the start of NTA have been active within the association.
The exhibition is produces in connection with CROSSOVER BORÅS 2017, the XVIII conference of the European Textile Network, ETN.
Artists:
Elsa Aguélii (SE), Emelie Röndahl (SE), Bryndis Björgvinsdóttir (IS), Kari Hjertholm (NO), Kerstin Lindström (SE), Ásta Gudmunsdóttir (IS), Elisabeth Brenner Remberg (SE), Vibeke Lindhardt (DK), Aino Kajaniemi (FI), Løvaas & Wagle (NO), Ulla-Maija Wikman (FI), Linnea Blomgren (SE), Grethe Witrock (DK), Laura Isoniemi (FI), Raija Jokinen (FI), Josabet Werkmäster (SE), Ane Henriksen (DK), Silja Purinen (FI), Helga Palina Brynjolfsdóttir (IS).